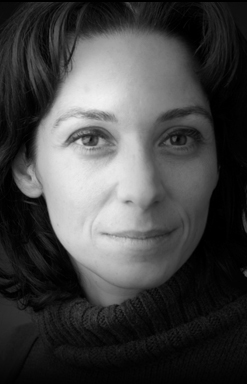 About us
Curriculum Vitae
Maria Riccardi, M.A., M.Éd., ATR, ATPQ, c.o.
Summary of Qualifications
Registered art therapist (ATR), career counselor (OCCOQ) and licensed psychotherapist (OPQ)
Clinical experience with individuals and groups (institutions, communities and private)
International experience with mental health professional training
Teaching and supervision experience
Proficient in French, English and Italian
Education
M.A. Art Therapy, Saint Mary-of-the-Woods College, Indiana: 2012
M.Ed. Educational Psychology, McGill University: 2001
Diploma in Education, McGill University: 1996
B. A. Art Education, Concordia University: 1995
Art Therapy Summer Institute, University of Illinois at Chicago: 1995
Professional Profile
ATR certification
Professional Member of the American Art Therapy Association (since 2013)
Professional Member and co-vice president of the Association des Art-Thérapeutes du Québec
Member of the Ordre des Conseillers et Conseillères d'Orientation du Québec (since 2012)
Quebec Certified Teacher
Psychotherapy permit; Ordre des Psychologues du Québec (since 2015)
Professional Experience
         Concordia University – 2015 – present
Adjunct and LTA professor in the Department of Creative Arts Therapies
Group and individual supervision and research supervisor
          Université du Québec en Abitibi-Témiscamingue – 2015 – present
Part-time professor in the Department of Art-Therapy/ Group and individual supervision
          ImÂges Etc Clinic – 2012 – present
Director, art therapist, career counselor and psychotherapist specializing in life transitions, educational challenges and life adjustments.
Facilitate community groups on stress management.
Offer individual art therapy for personal and professional identity, life transitions, social issues, anxiety and stress management,
career counseling and academic monitoring.
Promote social skills, cognitive and physical functioning through group work for veterans; in collaboration with Sainte-Anne de Bellevue Hospital.
Develop an art-based program in Quebec schools to foster social co-responsibility of young students; in collaboration with
la Société de la St-Vincent de Paul de Montréal
Provide art workshops, using the ETC as a clinical framework for adults living with personal and social vulnerabilities;
in collaboration with Centre d'Apprentissage Parallèle
          CBT Emotional Health Clinic – 2012 – 2014
Conduct a pilot study looking at the feasibility of combining art-based interventions and cognitive behavior therapy in the treatment of anxiety disorders. 1000-hour internship in psychotherapy.
          Montreal & English School Boards – 1996 – 2013
Use innovative teaching approaches in an inquiry-based environment.
Develop services and assessments for the students with behavioral and learning difficulties.
Adjust pedagogical curriculums for students. Supervise interns.
          Jewish General Hospital – 2009 – 2013
Assess, work, and develop art-based interventions for high-risk pregnancy, oncology, terminal care and geriatric patients.
Led art therapy groups for health professionals.
Participated in organizing the triennial staff art exhibitions.
National and International Presentations and Workshops
Creating Imaginal Narratives into a transcultural canvass, American Art Therapy Association, 47th annual conference, Baltimore, MD – 2016
Expressive Therapies Continuum (ETC) as a Transcultural Canvas, American Art Therapy Association, 46th annual conference, Minneapolis, MN – 2015
ETC as An Inclusive Cultural Landscape for Expressive Therapies, ECArTE, Palermo, Sicily – 2015
ETC and the Creative Expressive Therapies, Expressive Therapies Summit, New York, NY – 2015
ETC: Assessment and Treatment Planning on the Expressive Therapies Continuum, American Art Therapy Association, 45th annual conference, San Antonio, TX – 2014
Expressive Therapies Continuum and Psychodrama, Colloque de l'Association des Psychodramatistes, Centre Saint-Pierre, Montréal, QC- 2014
Introduction to The use of ETC in Art therapy Assessment and Treatment, Association des art-thérapeutes du Québec,
Université de Montreal, QC – 2014
Series of workshops on Professional Identity through Diverse Media, Association des art-thérapeutes du Québec, Montréal, Qc – 2014
Televised presentation on the Expressive Therapies Continuum, Tout part de soi, TVA television network, Montreal, QC – 2013
Research presentation (ETC & Anxiety) on the Expressive Therapies Continuum, American Art Therapy Association, 44th annual conference, Seattle, WA – 2013
Collage as a Stress Reduction Tool in Carrere Counseling, De soi à l'emploi, St-Lambert, QC – 2013
Collage as an Adaptable Tool for Scoliosis Support Groups, Curvy Girls first International Convention, Long Island, NY – 2012
Collage as an Adaptable Tool for Art Therapy Professionals, Donald Berman Maimonides Center, Montreal, QC – 2011
Collage as an Adaptable Tool for Art Therapy Students, Saint Mary-of the-Woods College, Saint Mary-of-the-Woods, St. Mary's, IN – 2011
Calvin Taylor's model of creative and critical thinking, Atelier School, Montreal, QC – 2011
Research Project on Creativity in Quebec Elementary Schools, International Research Committee at the University of Montreal, QC – 2001
Profiles and Challenges of Creative Teacher, Canadian Society for the Study of Education 30th Convention, Toronto, ON – 2001
Publications
Website Publication on the Expressive Therapies Continuum, Vive, TVA television network, Montreal, QC – 2015
The ETC: Engaging in the Creative endeavor, Communiqué de l'Association des art-thérapeutes du Québec, Montreal, QC – 2015
Television Presentation on the Expressive Therapies Continuum, Tout part de soi, Moi & Compagnie (TVA) television network, Montreal, QC – 2014
The ETC: A Unifying Framework for all Therapists, The ETC: A Unifying Framework for all Therapists – 2013
Selected Collaborative Art Exhibitions and Publications
Clay Mountains, Université du Québec en Abitibi-Témiscamingue – 2017
Mental Health Commission of Canada: First Aid Veteran Community, Selected watercolor used in the instructor and participant manuals and slide presentation – 2016
Clay Landscapes, Restaurant Le Détour, Montreal, QC – 2015
Fundraising exhibition for mental wellness, Galerie MX, Montreal, QC – 2014
Art therapist identity, Centre d'apprentissage parallèle, Montreal, QC – 2013
The JGH Staff Art Exhibits, Montreal Jewish General Hospital, Montreal, QC – 2011-2012-2013
Loss and recollection, 19th International Congress on Palliative Care, Montreal, QC – 2012
Let the Image Speak, Saint Mary-of-the-Woods College, St.Mary's, IN – 2012
Visions, Casa del Popolo, Montreal, QC – 2011
---